We offer a super-simple, clean, and beautiful range of albums to help you remember your engagements, family, and wedding pictures forever.  Most sessions booked with Clark Imaging include what we call a keepsake album.  These are adorable little four-inch-square, leather-bound books that come in a sweet little sleeve that are just great to keep in your purse and show off to friends and family.  They also make a great gift or memento for parents, members of the bridal party, aunts and uncles, etc. as a thoughtful way to remember your special day.  We also offer larger albums (8″, 10″, and 12″) that will become a family heirloom from the first time you pick them up.
All our albums are true archival photographic prints.  You won't find any press- or offset printing here.  The prints your book is built out of are the same exact thing that you'd hang on your wall.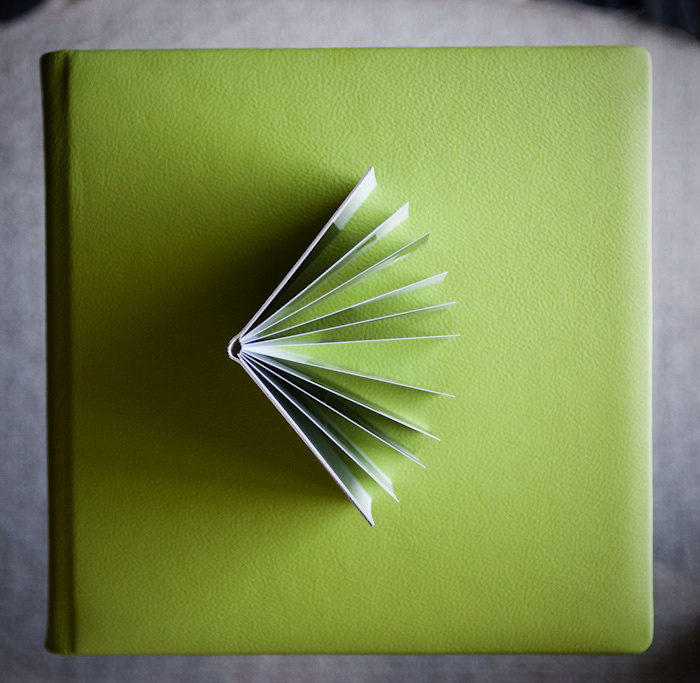 The two extremes of our line.  :)  Here's a 12″ green leather album and a 4″ keepsake album.  Leather-bound albums have a thick, heavy-duty substrate in the cover wrapped with luxurious full-grain leather.  Pages consist of quad-weight archival matboard, and the prints extend right across the fold, so with a 12×12 album you are looking at a huge, 12″x24″ photographic print in your lap.  These things are gorgeous.

These are our canvas albums.  They come in the same size and cover options as our leather albums, but like our keepsake albums, there's no hard substrate between prints, so the pages are thinner.  These are great for parents of the bride and groom.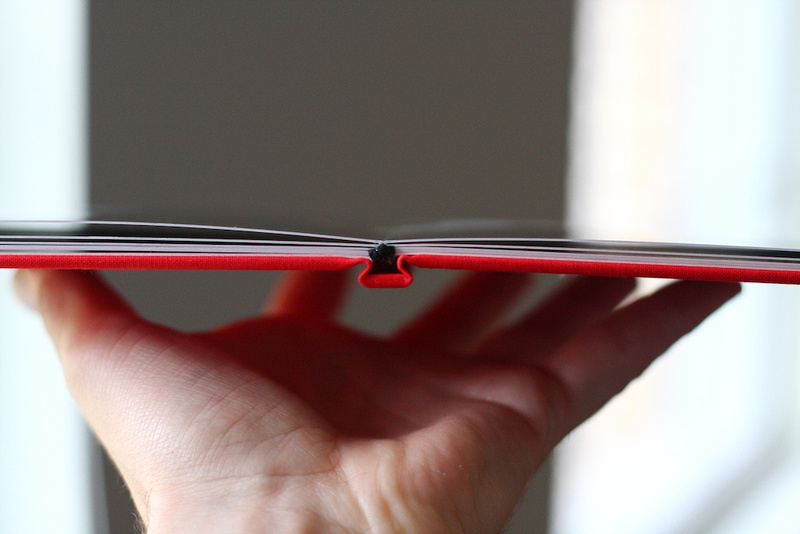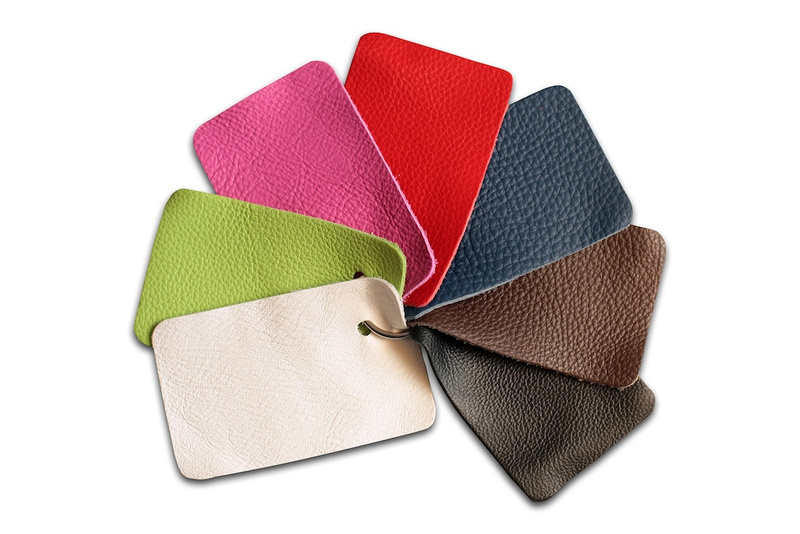 And here are our color choices.  These apply to both leather and canvas albums.
Albums
Archival linen- or leather-bound photo albums. (base 10 spreads)
Linen           Leather
4×4 keepsake         $60.00          $60.00
8×8 economy         $200.00        $340.00
10×10 standard        $250.00        $410.00
12×12 premium        $300.00        $480.00
extra spread /ea.   $4/8/10/12   $4/16/18/20